My summer holidays this year have been unforgettable: sun, beach, music, party , sex… I fucked a tourist, father of a family, who was de Rodríguez with some friends. But, that is between us.

My holidays are over and, together with my friends, we are already looking for a new destination for next year. We did not know whether to repeat the beach experience and look for easy and fast sex ,or make a different trip and go to visit a theme park.

When we have searched on Internet we have seen that there are sex theme and erotic parks. How do I know that you like sex as much as I do, and everything related to it, then no worries I will share with you the research that I have done :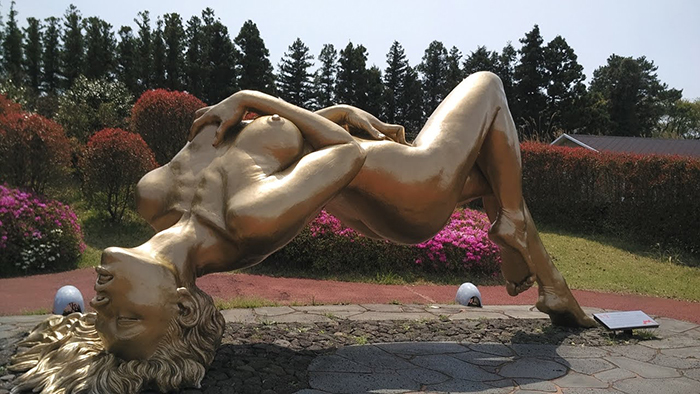 Loveland
For me it has been a great discovery. The images that I have seen on the Internet have fascinated me. This adult entertainment park is located on the island of Jeju (South Korea) and exhibits different types of sculptures. In this sexual park we can see video reproductions about sex education, and it has several exhibitions, one of them dedicated to the "masturbation cycle". This outdoor park has more than 140 sculptures with different sexual positions, and features rock constructions of phalluses and lips. They even have penis-shaped breads, you can eat a dick in the park without anyone telling you anything.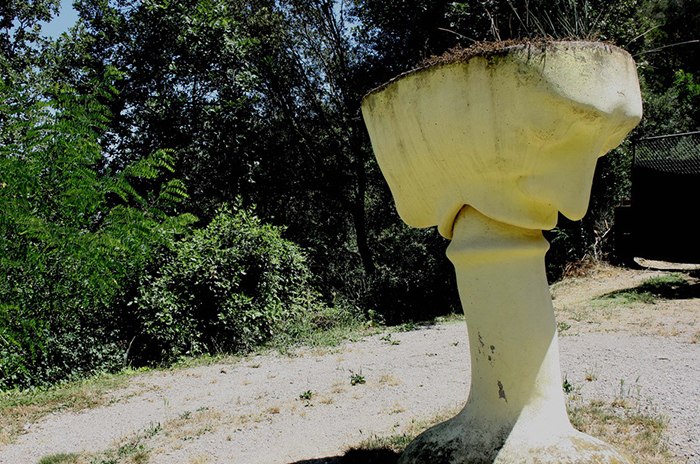 El Bosc de Can Ginebrada
This park, which also has a large collection of highly sexualized sculptures, is very close to Barcelona, ​​specifically in the small town of Porqueres in the province of Girona. Also known as El Bosque de Xicu, it is a fantasy world full of strange sex statues. The park has more than 100 statues, made of iron, stone and are grouped into twelve thematic categories and two differentiated blocks: one literary, the works explain specific stories, and another centered on anecdotes. All these works are in the middle of the typical vegetation of a normal Mediterranean forest: oaks, pines, junipers and strawberry trees.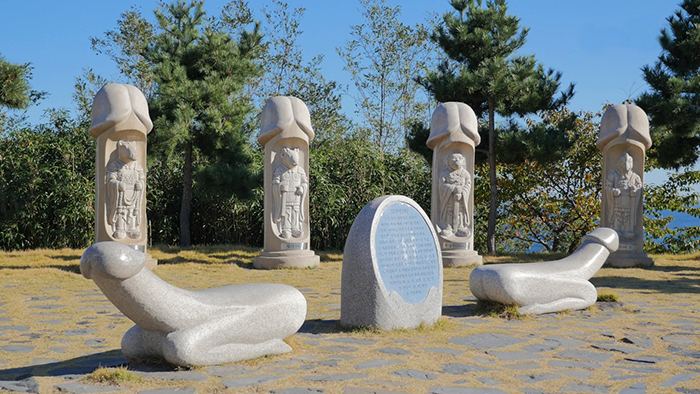 Haesindang Park
This awkward tourist attraction, also known as the Park of the Penis, is located on the east coast of South Korea, in a city called Sinnam (Gangwon Province). As the name indicates, the park is known for the large number of phallic statues. This park receives some 12,000 visitors each year, and of these, 60% are women. Many of the sculptures we can observe today were erected not long ago, but their origins are found in local folkloric legends.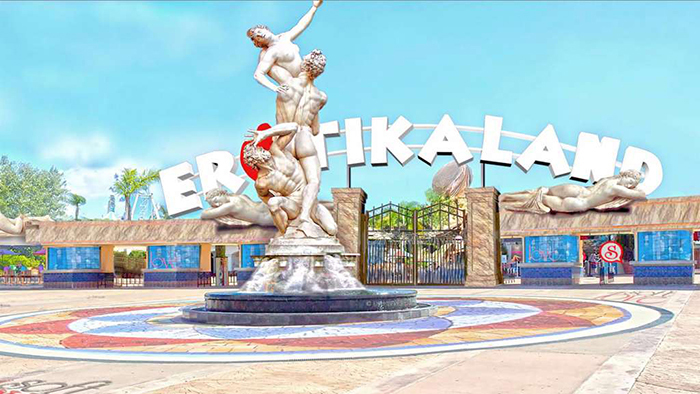 Erotikaland
For years, we have been talking about the creation of this theme park in Brazil for adults. If there is no setback, this amusement park dedicated to sex should be built by the end of this year. The park, which has an area of ​​150,000 square meters and allows a capacity of 3,000 people a day, will feature a nudist pool, penis-shaped crash cars, erotic sculptures, an erotic museum, a 7D cinema with vibrating seats, among many other attractions. If you are a lover of Brazil and Brazilians, this is your Disneyland of Sex. I will be attentive to see if this park is finally built, until I see it built and in operation I will not believe it.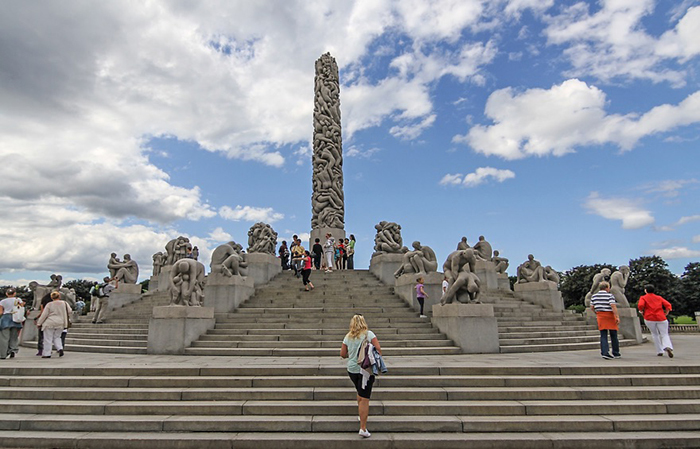 Vigeland Park
It is the main tourist destination of Norway (more than a million visitors a year) and the largest park of sculptures created by the same artist (Gustav Vigeland) in which you can see some 212 statues of stone, bronze and cast iron. If you think Oslo is boring, you do not know this place, which is undoubtedly one of the most beautiful places in the city, and perhaps the best in Scandinavia. Vigeland Park is an erotic celebration of human sexuality, where the most representative figure is the Monolith (Monolith), a unique granite block shaped like a phallus that stands on a stepped octagonal platform. It is 17 meters high, and is sculpted with 121 human figures naked and intertwined.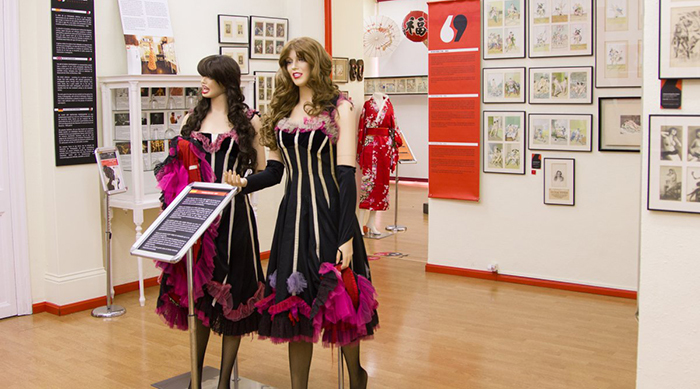 Museo erótico de Barcelona
The Museu de l'Eròtica (unique in Spain) is located in the heart of the Rambla of Barcelona, ​​it offers a wide historical-cultural journey about the influence of eroticism on man since the beginning of time from an anthropological point of view, archaeological and literary, among others. As the saying goes, " The size does not matter" the museum is small but you get a lot out of it. It consists of more than 800 pieces of great value, such as: dildos of all cultures, vibrators of the 60s, porn shorts of Alfonso XIII, a collection of sexual records, a machine room of pleasure among many other things. I've always wanted to try a machine that can give pleasure without having to do any effort.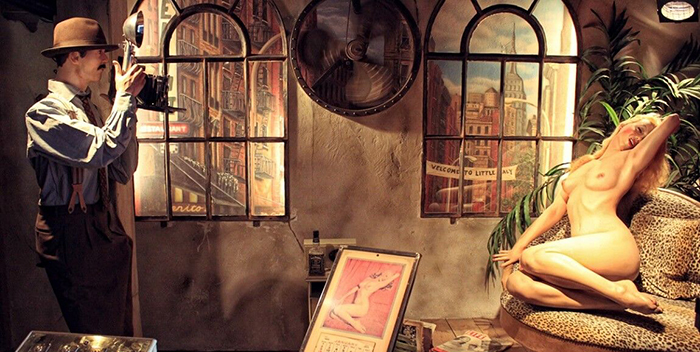 Sex Museum Amsterdam
Considered the museum dedicated to the oldest sex in the world is located, as it could not be otherwise, in the Red Light District of Amsterdam (visited by millions of tourists every year). It seems that the museum is more focused on pornography than the sexuality, and that I personally liked it is watching of postcards, photographs and erotic posters. The Museum has a Sadomasochism room and a shop with all kinds of erotic gifts, but if there is one aspect of the museum that we have to highlight, it is one of its objectives, to educate the public about sex and the oldest profession in the world. fun way and without taking it too seriously.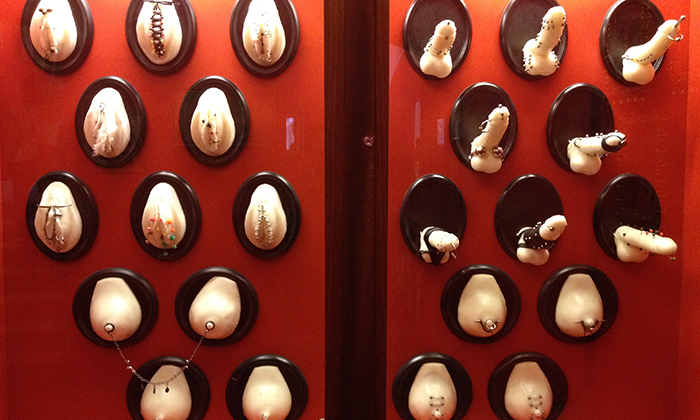 Sex Machines Museum (SMM)
The only museum in the world dedicated exclusively to sex machines is located in the heart of Prague (Czech Republic) and is an exhibition of erotic mechanical devices, whose purpose is to give pleasure and allow extraordinary and unusual positions while fucking. The museum has three floors and has all kinds of machines, some of which are accompanied by models so that we can know ​​how they work.
Have you been to any of these parks or erotic museums? Which one would you most like to visit?