The summer arrived! And with it, the beach dust. Do not worry if you're single and/or you do not know how to flirt, thanks to Apricots this summer you will not continue to be the voyeur hidden among the dunes, this summer you will be the object of straws. Here you have 8 Spanish beaches where you can practice dogging.
What the fuck is dogging? , you'll ask. Dogging is the cruising of heterosexuals. What the fuck is the cruising? Cruising is what gays did before Grindr existed. What the fuck is Grindr? Fuck! You are reading the blog of a dating house, would it be too much to ask for a minimum of zorril culture?!
Go, I calm down because I like you, you're cute. I will solve your existential doubts so you can continue with your day and comment in the office what you have learned today.
What are dogging and cruising?
The art of fucking strangers outdoors. Normally the two practices coexist in the same spaces, although there are many more places of cruising than of dogging … gays take us years of advantage.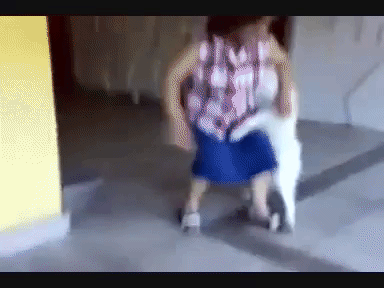 Why is it called dogging?
Because people practiced it with the excuse of going to get the dog. The term has been castellanizado with the word cancaneo (of can), and for that reason the Canaries Islands are called thus: because their exuberant natural beauty invites to fuck with strangers on the volcanic sand.
How to practice it?
To be a good dogger you have to be an exhibitionist and a voyeur at the same time, as well as always use a condom. Once you have accepted this, go to a point of cancaneo, walk until you find someone who wants to fuck with you and the rest, is up to you. However, if the voyeur roll goes more to you, approach the exhibitionists little by little, you can play if they let you.
In the case of practicing dogging in the car, which is very common, there are certain rules:
– Leave the lights inside the car on.

– Close doors and windows if you do not want voyeurs to approach.


– Leave the windows ajar if you want them to come closer, if you leave them completely open, you want them to touch too.


– Open the car door if you want people to join.


I want! Where can I go?
Mispicaderos.com has the most extensive list of places to fuck in public in Spain, but stay with me, darling. I'm going to reveal the best Iberian beaches for you to do. Believe me, they have all gone through the ISO of my pussy.
1. Torn Beach – L'Hospitalet de l'Infant (Tarragona)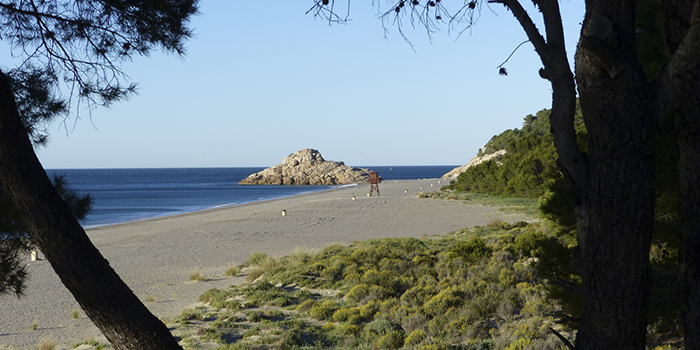 This beach about 2km long is located on the edge of a completely virgin mountain and is considered one of the sanctuaries of dogging in Spain and Europe. In addition, it has a chiringuito, a naturist camping and is surrounded by a pine forest. I am smelling a pine tree and getting wet all over.
2. Rompeculos Beach – Mazagón (Huelva)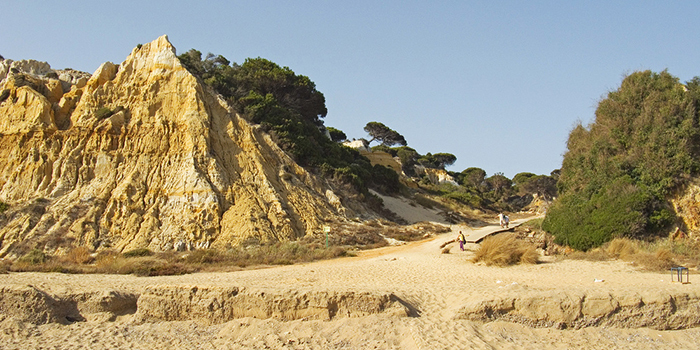 Author of the photo: Huahe.
Yes, it's called like that. Not because they can break your ass, but also because "there is a small irregular channel that breaks the line of dunes and opens the way to the beach" (according to Tourism of Andalusia). This wild paradise in the middle of the Doñana park is more than 3km long and erotism.
3. The Oasis – Maspalomas (Gran Canaria)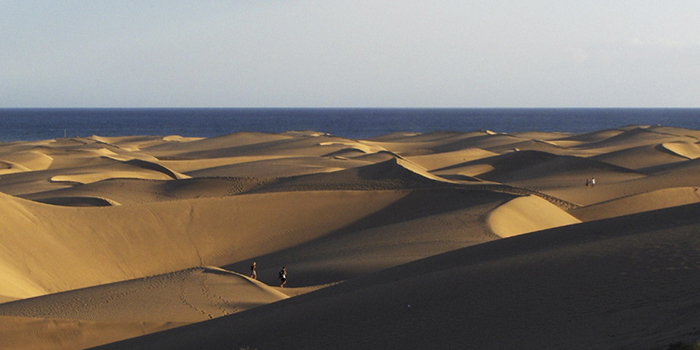 4 hectares of dunes with a pond. In the pond is where the feast begins. Warning: you will find yourself with a lot of cruising, as in all the beaches of this list, but Maspalomas is one of the most famous gay smoking sites in Europe, after Mykonos and the Berlin parks … But do not worry, there are also heterosexuals, bisexuals and all those who love free sex in the vineyard of the Lord!
4. Beaches of Saler – El Saler (Valencia)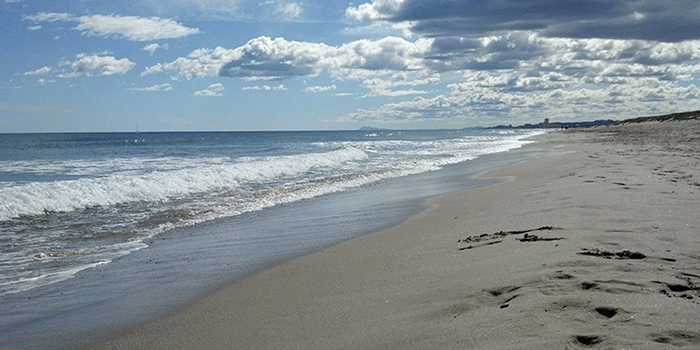 Valencia is lucky to have right next to the beach of Saler, kilometers and miles of fine sand, meeting point of the most liberal of the city. It is better to go when the sun falls, which is when the doggers "take the dog for a walk".
5. Beach of Quitapellejos – Palomares (Almería)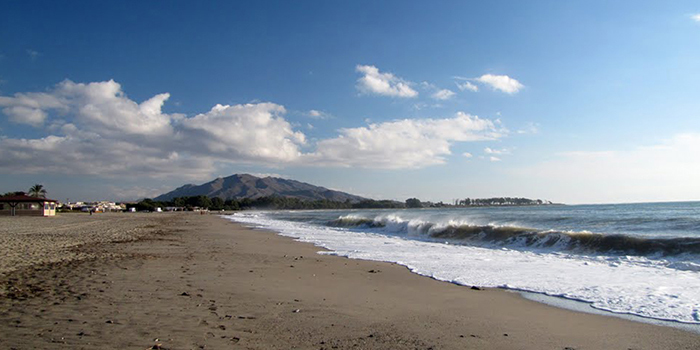 Author of the photo: Patrick Blier.
This beach is famous for the posed Fraga after the nuclear accident of Palomares. Such an erotic image aroused passions and is now one of the busiest points in Almeria. I just want to add one more thing, what happens to the Andalusians with what to name their beaches?
6. Calblanque beach – Cartagena (Murcia)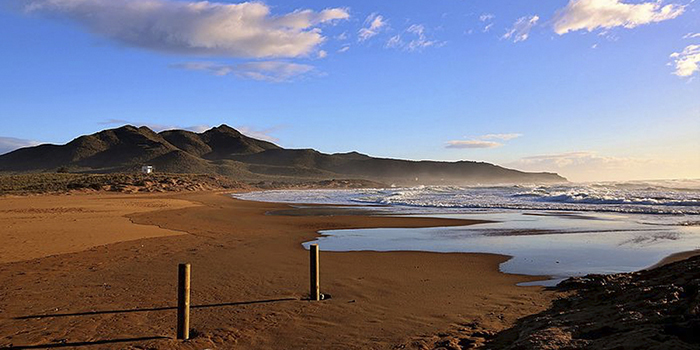 Calblanque is one of the wonders of Murcia and, fortunately, many nights it transforms into a wonderful outdoor orgy. So do not look at Cuenca, go to Calblanque, Alggel is much cooler.
7. Samil Beach – Vigo (Pontevedra)
Did you know that the most popular beach in Vigo at night becomes the most erotic one? Yes, I am the soul of the party at family gatherings, there is no brother-in-law who wins me, because I killed them all. Soon I will make a post with 1000 ways to kill your brother-in-law. Stay tuned!
8. Embalse de San Juan – Pelayos de la Presa (Madrid)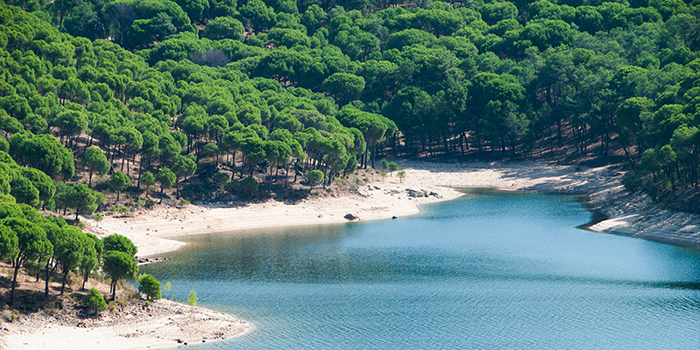 Author of the foto: Jaime Pérez.
Are you from Madrid and want to know beaches to do dogging near the capital? Well you are fucked, there is no beach in Madrid (who says "go, go"). But there is something that looks a lot like it and that has nothing to envy to a Mediterranean cove: the banks of rivers, lakes and reservoirs. These sites are as valid for an outdoor orgy with strangers as any beach. You're lucky, in the swamp of San Juan often enough liberals in summer, specifically in the Lancha del Yelmo.
BONUS: Cap d'Agde – Agde (Francia)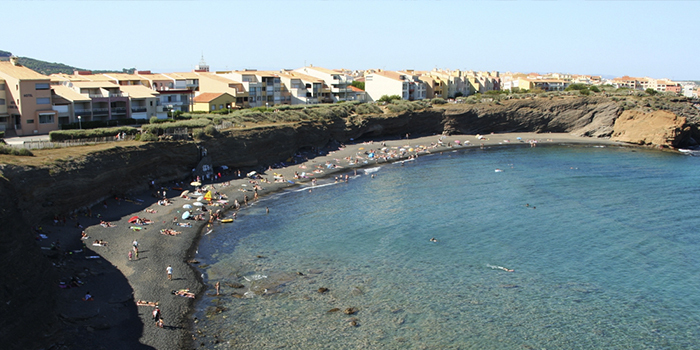 This old naturist refuge of the 60s has been transformed into a zone of free flogging and is currently the Mecca of nudists, exhibitionists and voyeurs of the world. That's why, even if I'm not in Spain, I deserved to be on this list. In addition, it is only 3 hours from Barcelona, ​​dear ones.
Now that you know where to go to look, touch and be seen, I want to see how you already open a thread in SexoMercado organizing a blabla car to go through this particular "cod route". Hala! Fuck dear ones!
PS: Beware of the police and the rancid people.