Are you one of those who think that summer is just for sunbathing, relaxing and forgetting football; or of those who think that a summer without football is not summer?
If you are part of the second group, you are lucky: this year marks the 2018 football World Cup that will take place in Russia from June 14 to July 15.

I like summer for several reasons, but one of them is that the Professional Football League has ended and then I can buy the gossip magazines and I can see the players in a swimsuit, know their relations and see where they pass their holidays.

In a few weeks one of the events of the year will begin, it will be almost impossible to ignore its presence, we will see almost all the bars and restaurants of Barcelona filled to the brim with fans coming from all over the world. Surely I will also go but, just to see the orgasm faces of the guys when their team scores a goal.

It has always been said that football and sex go together, at least for men. The country where the World Cup takes place will host thousands of prostitutes to offer their services to thousands of fans from different countries, including a professional player.
It has always been said that football and sex go together, at least for men. The country where the World Cup takes place will host thousands of prostitutes to offer their services to thousands of fans from different countries, including a professional player.
The big events, in this case the 2018 Russian World Cup, always leave us with great headlines, such as:

Romário de Souza Faria, former striker of the Brazilian national team and former FC Barcelona player, advised "having a lot of sex, as well as making the most of free days" to Gabriel Jesús.

Vladimir Putin, Russia's only president so far this century, told a news conference that "Russian prostitutes are the best in the world." I take this opportunity to appeal to Russian escorts, if you want to be in Apricots now we have Free place. What do you think?
The AFA (Argentine Football Association) distributed a controversial manual to its media with tips to follow in the country in which it explained how to connect with Russian women.

Some brands take advantage of the pull of sporting events to stand out, as is the case with Durex. During the World Cup in Brazil in 2014, the condom brand carried out the "Faking it" campaign so that no one would pretend on the field or in bed. The study concluded that football is affecting the love life of people. Some of the results were really amazing, 40% of men said they would reject sex to watch football, and the most used excuses were: "I have back pain", "I am too tired", "I have a headache" and "I've been working late." I never imagined that a man would make excuses for not having sex.

But if anything characterizes the world apart from the players, their goals and stops, are the sexy fans of the different selections that stand out in the stands and that make millions of football fans vibrate and end up making the sporting show even funnier. I think that many of the attendees of the World Cup matches only go to see the "other balls" that jump in the stands.

How to enjoy the 2018 World Cup in Barcelona?
If you are one of the fans that has not been able to travel to Russia to live the World Cup live, nothing happens, in Barcelona you can enjoy it in a different way.
Where to watch football matches accompanied
In Barcelona you will find a lot of bars, restaurants and sports pubs to see your favorite sporting event, you just need to find an optimal bar where you can meet with fans of your selection and you can celebrate the victory together.

Where to watch football matches calmer
Maybe you want to watch the quieter game at the hotel, but with good company. So you can put your own goals at the same time as the players. Do not you feel like it? It is an option as good as another.

Where to celebrate
Soccer celebrations have to be done in a big way. If you want to celebrate the victories of your team but do not know where to go, in Barcelona you have many possibilities, you can go to the traditional places of football celebrations more recognized (fountains, squares or sculptures), or you can go to share your euphoria, joy and passion with an escort to the shout of champions.

Where to mourning
46% of men are more irritated by the defeat of their team than being sexless. I can not believe it! But if the defeat of your team makes you sad, I know an ideal place where you can go to lift your spirits, never better. I recommend a place that if you are sad and need to vent, they will comfort you like they have never done before.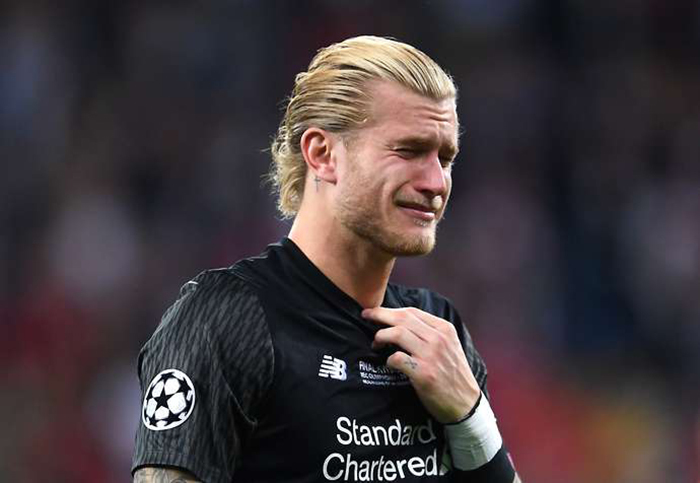 I know that sometimes choosing between sex or football is a difficult choice, for many men football is above sex, 42% of men admit that they fuck fast to go see a game, and 25% think about football while fucking.

But, football and sex can be complemented perfectly, would you accept to practice sex if at the same time you could watch a football game? What do you prefer, fuck watching porn or a football game?

Maybe during the World Cup you can fuck watching the matches of your selection. Why do not you call Apricots to see if you can watch football while you fuck with the girl of your dreams?

Fulfill the sexual fantasy that you have always dreamed of, fuck and shout the goals of your team while scoring your particular goals, and some for the squad.