Finally, this week I was able to wear the tank top, and apparently, I'm not the only one. I have seen many women with summer clothes, it shows that we want to have more attention and love.

I have also seen that many ice creams begin to be eaten, and seeing how they licked and sucked them, I could not stop thinking about sex. Does it happen to you too?

I think I've told you more than once, I understand everything backwards, I'm always thinking and giving a sexual sense to expressions or actions that do not have it.

Not many days ago, at a girls' meeting, the topic of what they love most concerning the sexuality came up, and they all said the same thing: to suck it. Why not ! We also like to have oral sex, come on, let them eat our pussy.

As my friends and I, have no shame, each counted his technique to make a good blowjob. And as a good person that I am, I will give you the best tricks to get the perfect blowjob and what types of fellatio exist.

I'm not going to mess with you as the ancestors used to say that the perfect blowjob does not exist, no! This is about practice and technique, like learning to walk and get up, based on effort and desire. It's not about opening your mouth, putting the penis inside it and going up and down, it's more than that. To get a perfect blowjob, there are certain factors that should be taken into account, such as:

✅ Level of pleasure (tactile pleasure)..

✅ Female experience (ability for fellatio)..

✅ Duration.

✅ Posture (if it is comfortable).

✅ Comfort level (environment).

✅ Female interest (enthusiasm).

✅ Intensity of orgasm and post-orgasm effects.
8 basic concepts that you must memorize for a good blowjob: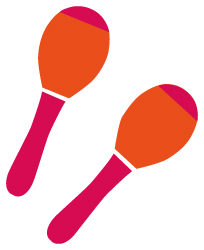 Rhythm
Start slowly, let the penis get hard with the warmth and humidity of your mouth, start to lick slowly and see in crescendo with excitement.
Lubricant
Saliva may not be enough, use some water based lubricant or silicone and if you have a taste that you like better, you will enjoy it much more both of you…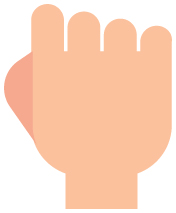 Hands
A good blowjob involves the use of hands and not only as a complement, applying pressure and friction must be coordinated with the mouth to achieve success.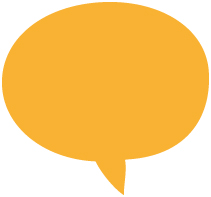 Communication
Nothing better than asking to know what you like. Ask her. Not all men like the same, nor do they enjoy the same rhythm. French must be a tailored suit.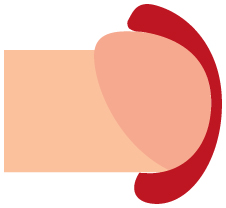 Position
Adapt your posture to the angle and curve of your partner's penis. Move as you suck until you find the position in which you can lick better, with which you are comfortable and then if you want to try to deepen. Keep in mind that the deep throat technique is not made for everyone.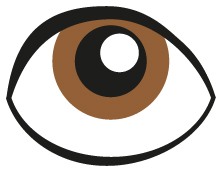 Focus
Pay attention to your partner, not just his member. Look at her, smile and be attentive to his body language to see his reactions and detect what he likes most.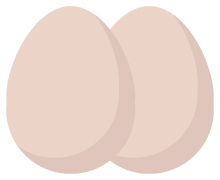 Touch the eggs
A good blowjob depends on the testicles, don't forget them and play with them.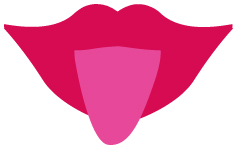 Enjoy
The perfect blowjob is the one that not only satisfies the person who receives it, but has to enjoy more the person who gives it.
10 types of fellatio
The beginner blowjob
It is the first blowjob made by a girl or a boy, you may have practiced sucking and licking a banana or a Chupa Chups … But the first time always impresses, and depends on the size of your dick in front of you. Put intention, desire and passion above, but don't use your teeth;)
The blowjob Fast & Furious
It's a quick blowjob, this one is: "I catch you here I kill you". These are usually the blowjobs that are performed in public spaces or in gangbangs. It involves sucking fast with vigorous shaking of your head with the help of your hand. This blowjob usually does not last long, what is sought is a quick orgasm and less quality.
The blowjob sprinkler
This is the perfect fellatio for men who like to see their women soaked in cum and for women who like to feel the hot semen running down their face and body . I have called it a sprinkler blow because you can cum out under pressure and you do not know where it can go. A tip: if you are unfaithful to your wife , be careful with this practice because you can get dirty and not realize it.
The complete French

It is the ideal blowjob for girls who like to run in their mouth, is one of the most requested by men but, at the same time, very few girls who like to run in their mouths. If you take care of the flavor of your semen surely they will thank you.
The gourmet blowjob
For the most gourmets. This is the fellatio with which some type of ingredient comes into play, such as cream, strawberry syrup, chocolate and even flavored lubricants. This blowjob is ideal for girls who have a bit of trouble putting a cock in their mouths, with a little cream and chocolate it will look like you are tasting Banana Split.
Deep throat
A classic, also known as Deep throat. It consists of introducing very deep the erect penis in the mouth of the couple, taking it out and repeating it repeatedly until reaching the orgasm. Of course, the penis, when it reaches so deep in the mouth, can generate gagging and, in some cases, cause vomiting. A tip: if you want the girls to make you a deep French fellatio, ALWAYS tell them before and ask, they will thank you.
The slowly blowjob
One of the most liked men, which involves swallowing your cock slowly, while vigorously massaging your penis with your tongue, up and down, with deep sucking including an extra food in the testicles. The language games are a delight.
The glorious
One of the most I like to do, the man puts his member between the breasts of the woman while she is sucking. The man directs the rhythm of the swings and decides when he is going to cum on the breasts or the mouth of the woman.
The blowjob pornstar
The typical porn movie meal, which involves the combination of two or more techniques, giving your girl porn star skills. One of the most requested by lovers of blowjobs.
The perfect blowjob
This is the fellatio that will leave you speechless, hence the name. This blowjob I baptized and I consider it the best because it will leave you speechless. It will only be done by those who skillfully master the technique, have a lot of practice and combine the change of rhythm and movement and the play of lips and tongue while they caress your thighs and buttocks.
Before you get into action, because I know you've gotten hot reading the post (just like me when I wrote it), I want to give you a suggestion: personally I like that men have their cock and clean-shaven eggs, it is very uncomfortable to eat a good cock with hairs included. Surely you will not like that while you are sucking, stop and take a hair out of your mouth, where is the glamor?
Remember, a good fellatio is what makes you live an unforgettable experience, the one that makes you tremble, the one that is capable of changing your mood, and that can only be achieved with a lot of practice.