What do you like the most about sex? Each person is unique, but there are some patterns that repeat themselves. There is a wide variety of sexual practices, but what is sure is that everyone love penetration, either vaginal or anal. Men like to penetrate, is what gives you more pleasure.
Believe it or not, there is an art in penetrating a woman and the way to push in and out. One day my father told to my brother that it is not about embedding the girl as seen in porn. well, it is true that you can try one day to do it harder and faster and then you will see her reaction.
Personally I love to feel it little by little, but It's not always the case. My brother has a theory, if when you put it on him the first time he makes a moan and bites his lip,that means that she's excited and she likes it, on the other hand, if she makes a gesture of pain it is surely because he is not sufficiently stimulated. I have not noticed if I bite my lip or not but noticing how the penis slips and enters my vagina gently excites me a lot.
Is it true that you like to feel how your penis slowly slides into your source of life? I also like to feel it, that's why today I want to give you some tips to make a good penetration and that is pleasant and exciting for both.
How to penetrate a girl in a pleasant way for both
Use protection
Remember that the condom is your friend. When you go to anal or vaginal sex with a person who is not your stable partner, always use a condom. I like to have adequate protection and hygiene before having sex, so I am calmer and I enjoy it more.
Do not forget the lubricant
Perhaps this is the most important point, if the woman is not well lubricated when you will penetrate her vagina it can cause pain to both. Remember, without lubrication will not bite your lips, rather the opposite, you will scream but not with pleasure. That's why there are water-based lubricants to lubricate the vaginal lips and opening, but if you do not have any at that moment and you're already in action you can always use the saliva or olive oil resource. I am very cautious and my bedside table looks like a sex shop.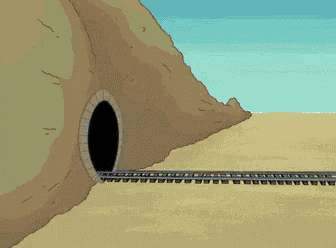 Prepare the ground
How many guys have I fucked that they have not wanted to play before cramming it whole. I love the preliminaries , as says my friend, "at home my oyster is more demanding to open", is that she is doing it anywhere. I do not know the other girls, but for my vagina to drip like Niagara Falls they just have to eat my pussy. But it also puts me a lot and makes me have a wet pussy power perform a good blowjob .
Go directly to the hole
It may seem a joke, but more than one could not find the hole, do not know how to aim well. That's why we're here for, to guide you when necessary. Sometimes it is normal for us to help you a little because some of us have a very closed vagina, and there are others that have it more open. Did you know that there are several types of pussy?
Put it firmly
For the penetration to be pleasurable to both, the cock must be very hard. Nothing happens if you never get up, it may be your first time, because of stress, because of shame … nothing happens, that's what we are for, to help you to erect, then the pleasure can be mutual. Sometimes I've been with guys that got it flabby, but with some sexy movements I've got it to get tougher than a dry loaf of bread.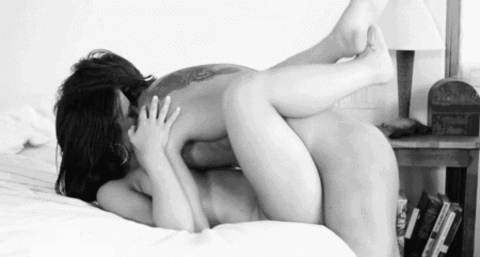 Positions to penetrate better
If it is your first time, I recommend you the position of the missionary in some comfortable place such as the bed or the sofa, but when you take the rhythm and you are both comfortable, you can try new positions. My first time was a bit to forget, maybe, i will talk about it another day, if not sure that it becomes flaccid.
Anal sex
I could not leave my anal penetration, one of the most pleasurable. It should always be done with care and without hurry, it is important to be well excited. In the anal sex the lubricant is essential, do not practice it dry because if not, sure you will have a bad memory.
But for the two of you to have a great time fucking i will recommend some techniques so that the penetration is more pleasant and enjoy as never before. These techniques are the compilation of my own experience, that of my father and brother, but above all, of my friends, who love to have sex.
Techniques for a pleasant penetration
Little depth
As sure you already know, the glans is the most sensitive base of the penis, the place that receives the most pleasure. The shallow penetration consists of introducing the glans, in this case it is allowed to say "just the tip". As you insert the tip of your cock into the vagina, make different wiggles, moving your pelvis from side to side. Even if you really want to introduce it entirely, do not do it, you will get the level of excitement of the girl much higher. Then you tell me!
Different movements and speeds
I advise you not to always make quick penetrations of slapping, like that of the dogs and rabbits. The vast majority of men only do this and end up running without having experienced great pleasure, but above all without having given it to the girl. Men who perform movements as in porn movies are lost. Imagine that you are driving and you have to change gears, sometimes it's time to slow down and sometimes you can run a little more.
Shape of the penis
I could not leave my anal penetration, one of the most pleasurable. It should always be done with care and without hurry, it is important to be well excited. In the anal sex the lubricant is essential, do not practice it dry because if not sure you will have a bad memory.
Deep penetration
During a normal penetration (in which you perform repetitive movements), stay motionless with the whole cock in the maximum pressure and remove almost entirely leaving only the tip and return to perform the same movement several times. You will see how your partner begins to tremble with pleasure.
Lying up
This is one of my father's favorites, that you are lying on your back totally immobile and we have total control. We ride to our liking and perform the hip movements we want. You just have to relax and enjoy. You'll see when we tighten our vaginal muscles! Can you please?
The most important thing is to know what your partner likes and how you like it, the best way to discover it is to ask. Sometimes we can fall into the routine, and not enjoy everything we could. With one of my partners we always fucked in the same way until I got fed up and from that moment I wanted to experiment to have new sensations.
If you want to learn some of these techniques, but at home you can not do it or they will not let you, in Apricots you will find great teachers, experienced escorts who will teach you the tricks to penetrate a girl to giving her more pleasure. Remember that the lessons are practical, you do not need to bring any paper or pen. Once you learn it, you practice it with your wife, you will see how she enjoys it. But remember, don't forget to tell her that you learned by watching video tutorials on the Internet.