Today I am going to tell you about the feared and necessary preliminaries. Well, in reality they are not always necessary. If I'm in the fitting room of Zara trying some sexy dresses and my boyfriend gets horny and come inside with his cock out, I do not need any preliminary to put myself against the wall and open my legs. I'm a fan of outdoor sex, sure you can find some of my dust recorded by a voyeur in Tumblr . In contrast, at home and with more time, my oyster is more demanding to open. Yes, I have oyster, not clam, I am a woman with class.
I'm going to propose a tour of the body of a woman to make her vagina drip more than the dam of Oroville (California), without even touching it. Let's start!
1. The hair
Do you know that object that seems to be used to beat eggs but is actually made to massage heads? Well, you do not have to buy it because you can do it with your hand. Do not waste your money on bullshit, better to spend it on Apricots.
Now I want you to make like you draw a circle with your index finger. Well! Very good you learn so fast, now you can do the same with her hair, from the root to the tip. You can also do it with her clitoris. Oh no! Nowadays we do not talk about pussies! Sorry, the custom …
2. The mouth
Difficult task to teach to kiss in writing. If you think you can not do it, the Apricots girls will teach you with pleasure . But let's try to do it, First: do you usually brush your teeth? Can you eat a Chupa Chups without biting it? Would you be able to make the skin bristle with someone's tongue? If the answer is yes to everything, you can kiss her. If there is no, better keep your kisses for your grandmother. On the cheek huh, we already say enough things that they now accuse us of promoting supra-generational incest.
Kissing is not the only thing you can do to a mouth. Yes, you can put a dick or rub a pussy, but, let's be more original, what else can you introduce? Fruits, Peta Zetas, gherkins in vinegar or, what I like the most, fingers.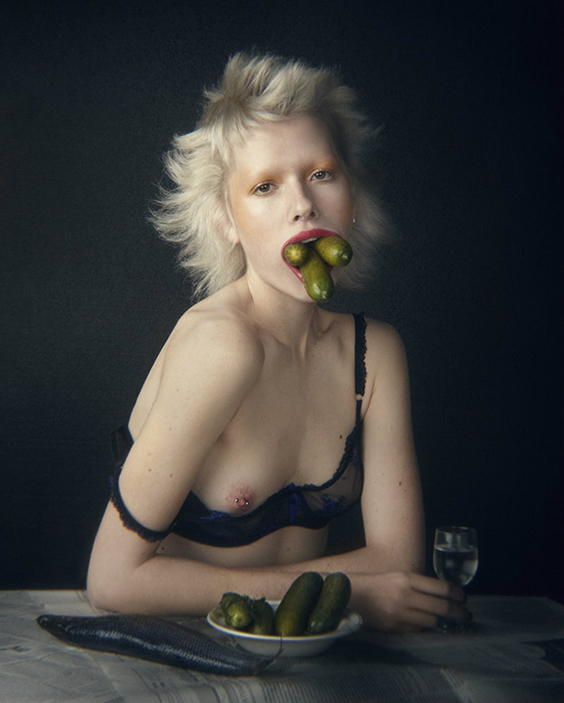 3. The ears
I do not mean to say guts to your ear like "I want to eat your pussy in a spoon " or "You're so sexy that I would fuck up your grandmother." Fuck! What's wrong with grandmas today? I mean licking her ear, biting her earlobe, or even gently blowing her from behind. And the blowing brings me to another part of this magnificent journey through the human body. No, it's not the cock.
4. The nape of the neck
I do not know about you, but I love to feel the breath of my boyfriend on the back of my neck when we sleep making the spoon. I also love it if, during the preliminaries, I blow air with little intensity right in the middle of the neck. My skin bristles and my oyster pulls out its little pearl.
5. The neck
The king of preliminaries, at least in my bed eat my neck and I will be yours. Give me kisses of those that hardly notice from the ear to the shoulder, the same with the tongue. Blow me where you have licked, feel the feeling. Ouf! Now a bite more here. A semi-hickey there . Ugh, I'm getting horny. Let's move on to the next erogenous point.
Notice: semi-hickeys are accepted, but not complete hickeys. That we are not 15 years old, please.
6. The nipples
Warning: there are people who have no sensitivity in the nipples and people who have a lot. In fact, according to El Confidencial, 29% of women admit having experienced an orgasm only through the stimulation of their nipples. I will explain in 5 simple steps how to turn her on through the nipples:
Lick, preferably in circular movements.
Blow gently on top of what is licked. This will give you a chill.
Tighten and squeeze, without going over or over, everything depends on your reaction.
Suck.
Intensify the movement for an unforgettable final moments. li>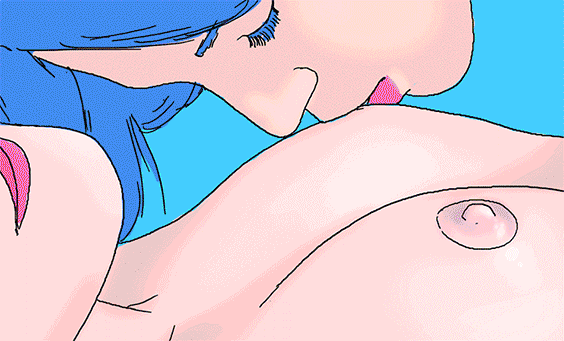 7. The back
Any dust can start with a massage. I do not care what kind, lubrico whether you caress me with the tips of your fingers or if you massage me with the strength of a Viking. Yes, I'm one of those who get horny in spas, and who does not? Mix it with lametazos: try to pass your tongue from where the ass begins to the nape.
8. The ass
And taking advantage of the fact that you have her back, why not play with her ass? Of course you can hit her with the cock, but … what if you bite her buttocks? What if you move her buttocks like jelly? and if you give her a pat? … or better, a good spanking … or even better, a few good spankings.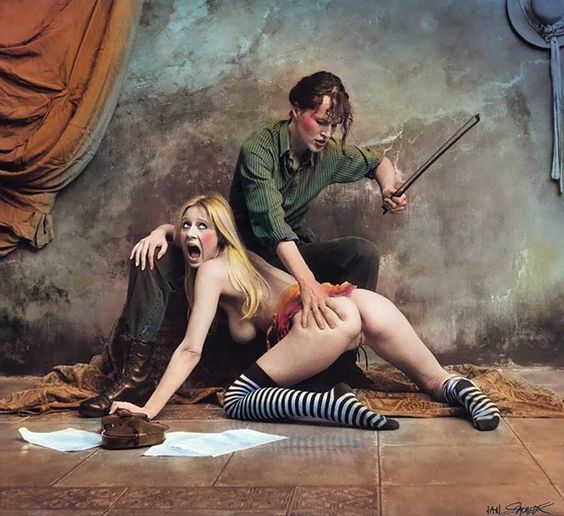 9. The hands
The hands, along with the tongue, have served you throughout this post to give pleasure. But … have you ever considered that your hands can be an erogenous zone? We have already said it in this list, but we repeat it: stick your fingers to your partner in the mouth and vice versa. Make them lick them as if they were your member's. And above all, do not forget the spaces between finger and finger. As always, move between delicacy and intensity.
10. The inner part of the thighs
My chichi loves to feel as the center of attention, but also likes to feel the excitement of knowing that soon it will be. How to make you feel this attention? Giving kisses between the thighs, rubbing them with fingers or tongue, up and down. This tickling in the pussy can also be caused by applying kisses and licking anywhere that is less than 30 centimeters from ground zero.
Bonus track: The armpits and the feet
Call me strange, but I like to be licked by the armpits and I love to lick my boyfriend. Before and during sex. No, the smell of sweat does not bother me, rather it excites me. And it makes me even bristle to eat his feet. If you're interested in the topic, we have a full post dedicated to explaining what Foot Fetish is and how to enjoy it.


I hope that after this tour of women's geography, you will have a torride sex. Remember that the trick for these techniques to succeed is to listen to your partner's body response in bed.
And if, after these following tips, after the preliminaries your girlfriend's chichi does not salivate more than a snail dying to la llauna (yes, I'm from Lleida), maybe you should buy Vaginesil. Or maybe you should sign up for a gym, but for my case I would buy Vaginesil, it's cheaper and safer.
Oh! I forgot music! Music is a very good companion in the preliminaries. Make a list with music to fuck or simply follow one of those that we have created in Apricots . There is a playlist for everyone !