Are you fed up with the ñigui-ñigui made in your bed? Has your washing machine ceased to be an exciting place ? Are you afraid to take a powder in the garden because your neighbors can see you? Well, get out and fuck in the street!
Yes, I know that if you are afraid of being seen by your neighbors, you will also be afraid of being seen by strangers … But in this list of public places where there is love, there are more discreet places than the Pedroche dress on Christmas Eve. Well, it was not very discreet, but … what did you think?
Parks

If they have to learn something gays and heterosexuals is the habit of copulating outdoors with strangers, a "sport" better known as cruising or cancaneo. Every city in the world is full of meeting points where you can have wild sex with a stranger, or with your partner, or both of them. Most of these points are parks as: El Retiro de Madri, the Sagrada Familia park in Barcelona or the gardens of the Louvre in Paris.

The cable car in your city

When you finish reading this list, you will realize that the best way to discover your city is to fuck in all its corners. I live in Barcelona and my favorite place for a mete-saca is the Montjuïc Cable Car. How beautiful the city of Barcelona looks as you embed it! If you notice, the cabins move always although there is no wind, and I'm not the only one who puts a skyline .

Your car

If you do not have enough money to pay for a cable car or a 10-minute drive, they are few for the sexual beast that you have inside , take the car and climb some of the hills of your city. With the city at your feet, the sun setting to the west and a little bit of music to fuck , a blowjob and/or a finger will fall, sure.


<!-/wp: html ->

If the windows are fogging and your partner makes the Titanic little joke, leave it, you do not deserve this.

In the middle of the street

If what you're looking for is not the view, and you don't care about being seen, get laid in the street! You will not be the first, the neighbors of Moscou Street in Barcelona are tired of seeing how they fuck in front of their houses.

Warning: I'm serious. Apricots recommends that the young people who go out partying at the Olympic Village go to intimate beaches Damn, is it that nobody thinks about children? To avoid agglomerations and disturb neighbors, our dear friends of Mis Picaderos have the largest list of public dunking sites in Spain. We have other friends, those of Pornhub, who also have a very nice list, but of videos of people caught fornicating in the open air.

They did not think about children and karma punished them with a viral video.
Portales

This is a great classic of outdoor flirting. You come out of the nightclub, you finish the party horny, you touch yourself in a corner but you want "more privacy", so without thinking so much, get into the first portal you find open. Although you have a high probability of being caught by a neighbor octogenaria early riser, you trust your senses and that you will hear the doors open or close … and you end up bugging your girlfriend in the middle of a community meeting. From your community and you realize that you have to stop alcohol.

The cinema

Enter and watch a movie, look for what's on the billboard of your city. Now order the movies from worst to best score, choose the worst and buy the tickets for a midday pass. You already have an entire room just for you and your partner.  In my case i have done Bang bang thanks to Batman vs. Superman, The Suicide Squad and Villaviciosa next door.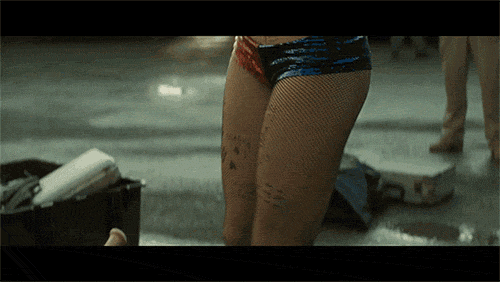 Stores and shopping centers
Ask your partner for a shopping card. So that you do not feel bad you take it with you to the mall and to be 100% sure that you do not feel used you invite her to go with you to the changing room, then you can start fucking. I already know that all this sounds a bit like prostitution, but what did you expect? You are reading the blog of a brothel.
Music festivals
At festivals he fucks a lot, badly and everywhere. The epicenter of festival powders are the bathrooms, and that's why I say that he fucks badly. How are you going to fuck at ease in a Poly Klyn? At least, if you go to Sónar or Primavera Sound, be foresighted and wear blue clothes.
Where will you start? Always remember that you have to collect the condoms that you use and that, before staining public places with your sperm, it is better to swallow it. Although now that I think about it, you can also carry handkerchiefs in your pocket …
And if these places are too public for you, that all you want is to escape from the routine sex. Why you don't come to Apricots? You can rent a room for hours without necessary having to rent the services from one of the Apricots girls. Even if it's much better if you are accompanied a girl, or maybe several, what do you think?