A few weeks ago the Mobile World Congress was held in Barcelona, ​​the most important conference around the world of technology and mobile communication and you know what? I had the opportunity to visit it for a couple of days of the four that lasted. I hallucinated with the amount of screens that were inside the different rooms, also with some of the novelties that were presented but, above all, with the amount of congressmen dressed and handsome that had (I gave them some tips to go whores in Barcelona that you can also take advantage). But I do want to highlight an aspect that caught my attention, how could it be that at a world-class technology fair there was no conference or presentation focused on sex applications for mobile devices? I believe that the number of people attending the congress would have increased.

When leaving the MWC I started looking for erotic games for couples and sex apps that were fun and educational, to learn and enjoy at the same time. But I do not mean applications like Tinder and Badoo, but applications to fuck better, practical advice apps that help us not to fall into sexual monotony.

As I know that one of your passions is sex and you would like to get more orgasms, more intense and pleasurable, but also, to experience new sensations, here I leave you the 5 best apps to fuck and enjoy like you have never done before.
69 positions
Just seeing the name of the application and I get horny, who has not yet tried the 69? The truth is that I must admit that this position is a bit uncomfortable, if the boy is on top his cock reaches me to the uvula, and if I'm on top I can suffocate with my weight. Well, one day I will tell you my experiences with 69 to see if the same thing has happened to you.

Excuse me, I return to the application, you know that my mind is easily distracted when it comes to sex. This iPhone application offers more than 110 sexual positions grouped into 7 categories. What I like the most is that you can mark the positions you have been doing. Two points in favor of this application: it is not necessary to connect to the Internet and, in addition, you have the option to block the application so that no one can access.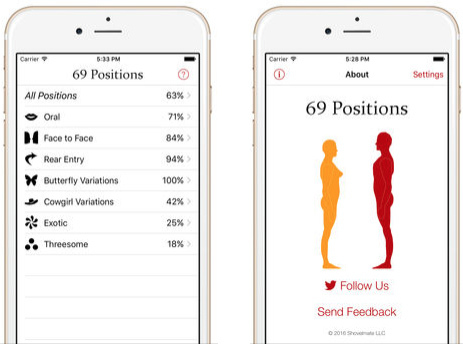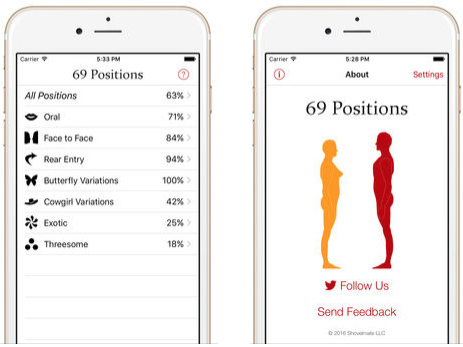 IKamasutra
A whole classic. If you do not know what the Kama-sutra is, you must first search it on Google, and then you can continue reading this article.

The application is similar to the aforementioned, contains more than one hundred sexual positions divided into nine categories, each drawn and explained with good taste. You can also keep track of your progress from Rookie to Grand Expert by marking the positions you've tested. What I especially liked about this
Android application
is that if you move the phone simulating that you make a straw, a new random position selects you.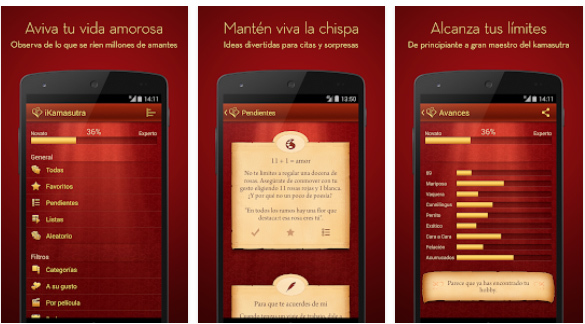 Truth or Dare
If you like erotic games between friends, this is your application. Also known as Truth or Dare, this app integrates more than 200 intimate questions and fun challenges. Do you want to end up fucking with your friend or neighbor's partner? Or do a
trio
o
dúplex
? This application is available for
Android
but also
iPhone
.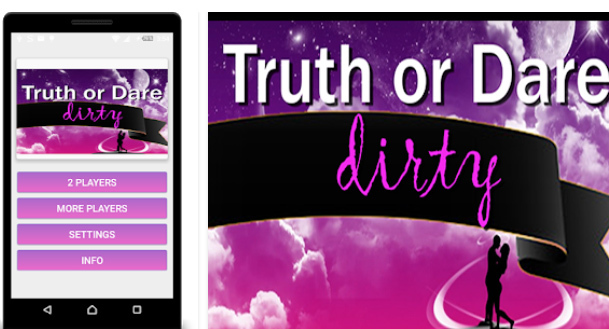 Sex games
This sexual app contains more than 1,000 tests spread over 4 different levels, from soft to extreme. It is very simple, we turn the roulette wheel and choose between a test or a question. The tests are more fun, I guarantee it. If you want to have fun with your partner or companion, start at the hot level and finish in extreme. Surely you will enjoy sex like never before.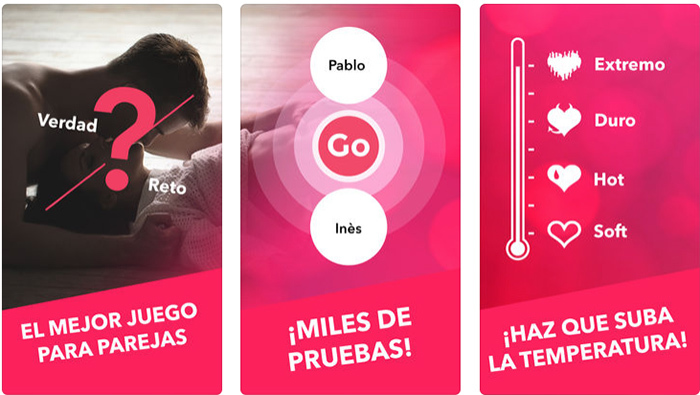 Desire
The ideal app for erotic games with your partner, friend or lover, it does not matter, the question is to have fun challenging it. You will want them to challenge you. If you like fucking in public , this is your application. I love and it excites me that in a restaurant they touch my crotch with my foot, the risk of being seen makes me very horny. Have you done any madness of this kind?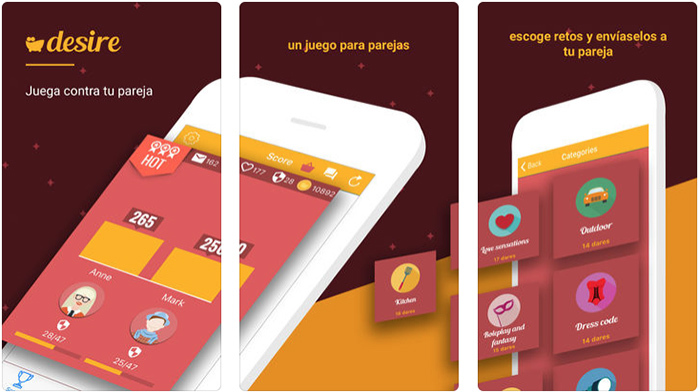 +

EXTRA

To finish, I share a gift application, an iPhone app very curious and I think it is excellent to control our sexual activity,

Sex Keeper : Calorie counter and sex tracker

. Now we can put daily, monthly challenges … I have already begun to count the calories I burn practicing sex and how long each powder lasts. We can also add the positions we made and the places where we fuck.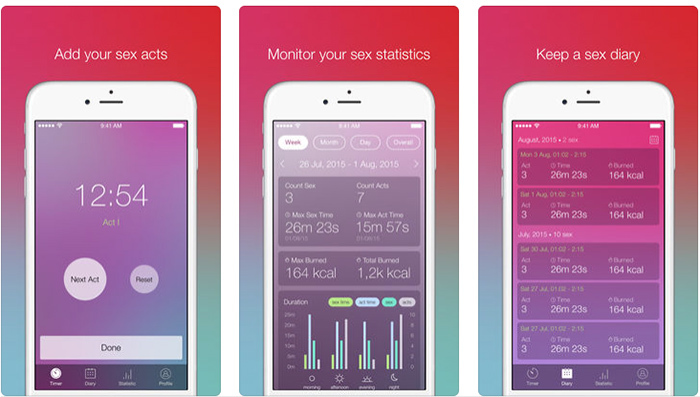 Have you downloaded any of these applications for sex games? Do you use any other one?

To finish this post, I would like to address the Mobile organizers. As I know you follow the Apricots blog, I leave you to carry out my idea of ​​presenting applications for adults in the next edition and next year you confirm if more attendees have come thanks to these apps. And put to offer things, if you need a little collaboration, my friends and I will be happy to lend a hand, where you want.