The boy I met this week had never fucked in front of a mirror, and apparently, he was as excited as ever.

In my family we are very involved and absorbed by sex, our house looks like a sex shop, you can find everything to enjoy one of the greatest and extreme pleasures of life. I am convinced about the point that my family have taught us very good values, indeed I believe that the education they have given us, both my brother and I, has been exemplary. And I thank my parents for teaching us sex education, from very young age, without any type of taboo, since the school stage it was practically ineffective and worthless.
Why did I say this? Because the guy I fucked with was shy and I had to show him some things in bed. Actually, I love doing dirty and nasty things while i'm having sex. They always telling me and still repeating me , that " Sexe have been created to be vulgar and dirty". How right! Actually I'm a lady in the street and a pornstar in bed. At home, everyone does what they want, there are no specific rules.

I met my flirt during the Mobile World Congress and we decided to enjoy this luxury in my parents' bedroom, which looks like a room in a dating house. The room is very adapted for unique and exclusive moments of pleasure thanks to an erotic decoration and the presence of 3 mirrors: one side, one front and one on the ceiling, specifically on the bed.
The reason of these mirrors is simple, my father suffers from katoptronophilia, a sexual paraphilia that can be defined as sexual pleasure and excitement for having sex in front of mirrors. The truth is that making love or fucking in front of a mirror, in this case 3, is very exciting. Through my experience, i think that, one of the things he liked the most was seeing herself in the mirror during the movements of the penetration, and certainly when I sucked him because I could see it from different angles.

Does having sex in front of a mirror excite you? Have you ever tried it? In this case, I'll explain why practicing sex in front of the mirror is so exciting.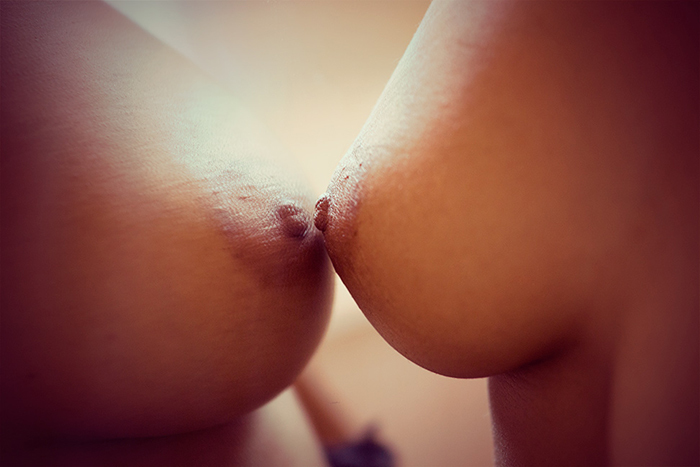 Why do you have to fuck in front of a mirror at least once in your life?

You have to try everything

One day, someone told me that in life, you have to try everything to know what you like and what you do not. The same goes for sex, if you never fuck in front of a mirror you'll never know if it turns you on.

If you want to feel porn actor or actress

You can see yourself succumbing to the pleasure of sex or seeing your partner turning crazy because of you. When you are in full action, you often miss the exciting part of the visual part, in this case it can be a great attraction and you can see it from different angles.

If you are a bit narcissistic

Maybe it will excites you more to see yourself fucking another person, or even watching while you masturbate. If you've seen the bedroom scene of the movie "American Psycho" in which the protagonist played by Christian Bale has sex with two whores, you'll know what I'm talking about, if not, here's the scene for you to enjoy.

If you want to break the routine

Introducing new sex games will make you enjoy more with your partner and escape from the routine. Sometimes the passion with the passage of the years is extinguished, for that reason it is important to look for new practices, to share more fantasies and to explore new things.

If you want to see facial expressions

Girls sometimes like to analyse your facial expressions, observing your face for pleasure but there are certain sexual positions that do not allow it, such as the position of the puppy or the reverse cowgirl. On the other hand, if in the room we have some mirrors, we can see your excited face while you fuck or when you cum.

It allows you to gain confidence

Some people may feel uncomfortable in front of a mirror, or even the mirror itself may distract them. But, on the other hand, it can help you to gain confidence and contribute to feeling more confident about yourself while exploring your body and experiencing great pleasure through sexy and erotic performance.
Connect with yourself
It is also important the personal enjoyment, using a mirror to see how you masturbate is a sexy and different way to enjoy it. This can be a way to learn and know, even more, about your sexual tastes. Imagine you , lying naked on the bed in front of the mirror and with a porn video (on mobile or laptop) while masturbating. Surely you've done it once!

We have focused on the mirrors in the room, but in a house there may be more mirrors, such as in the bathroom, you can also fuck in front of it. I love standing in front of the mirror of the bathroom sink while im having anal sex. And then as I have the shower next door, we ended up fucking in the shower. Actually, fucking at home or in a hotel is an advantage, because you always have a shower nearby.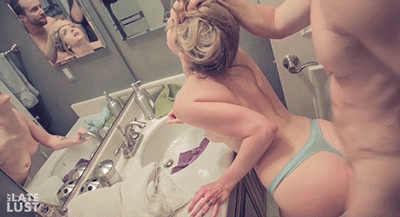 The mirrors offer us a wide range of possibilities in sexual games, for example, during the preliminaries, I love to dance and do a streaptease to turn him crazy before going to hard sex, and in front of a mirror he can look at me from different angles.

There is no wrong way to use a mirror during sex, you should place it where you like it best. And do not forget that you can close your eyes when you want to have a visual break.
If you are tired of having sex in a routine way and you want to experience sex in front of several mirrors but at home you do not have the option, do not worry, the rooms of my friends who are in Apricots have many mirrors and can even teach you what are the better positions to fuck and enjoy it even more…